Episodes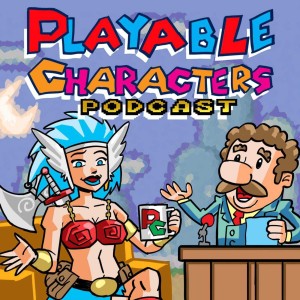 Monday Feb 08, 2021
Monday Feb 08, 2021
[fanfare/horns/applause/cheers]
WE HAVE REACHED LEVEL 200!!! Folks! This is the 200th episode of the funniest video game podcast in the world! Brian has had 199 REAL video game characters on this show and you know what? He misses them. He wanted to check in with some of his favorites and see what they're up to. So please indulge and accompany him on this trip down memory lane. Will special guests show up? Maybe!
***PLEASE LISTEN TO THE END FOR A SPECIAL MESSAGE FROM BRIAN***
Starring in this episode: Dan Wilbur, Patrick Reidy, Joe Pontillo, J-L Cauvin, Micheal Foulk, Dan Hirshon, Jenn Wehrung, & Ken Schultz!
@PlayablePodcast on IG and Twitter
PlayablePodcast@gmail.com